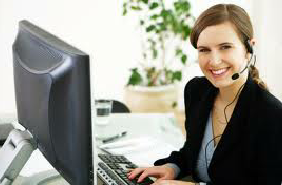 When you are building or working on your business it's hard to manage growth effectively on your own. It's easy to miss those random enquiries that with a little expertise can be converted so easily to a sale. In a perfect world you would be able to handle all calls personally whilst overseeing company strategy and operations.
What you really need is another one of you, with the same focus and the same drive, but with the means and time to answer every call before it goes to voicemail. Hiring a 'Virtual Receptionist' gives you the freedom to do what you do best with the peace of mind that all potential and current clients will have their needs attended to.
How To View Our Services
To view any of our many services simply click on any of the headings to the left and this will take you directly to the service you require.
Each section has its own 'Back To Menu' button which will take you straight back to the top of the page when you have finished reading the section.
There really isn't anything that a Virtual Office Assistant can't do compared to an in-house Office Assistant, there's the obvious 'physical duties' of filing a hardcopy document into a three drawer filing cabinet, or water the plants but really everything has gone to cyberspace, even filing now is done on a Virtual online backup system or at a premise computer that we can remote into.
Do you need help? Do you want to have the Office Assistant to help you with day to day office running but are constantly reminded of the overheads associated? Payroll, PAYG, Super, RDO's, Sick leave, Holidays, Holiday loading, paying overtime or for downtime, training costs – the list is endless!
With a Virtual Assistant you don't have to worry about anything, just know that we are here when you need us and in the background when you don't and have the assurance that you will have the work returned to you in a speedy turnover with professionalism.
We can even remote on to your system, help you locate a file, assist with a program – we really are right there for you.
Having a Virtual Assistance creates the appearance of being a larger company with both team count and work turnover.
Enlist our services today, whether you need us for 15 minutes every 6 months or 38 hours a week we are here and you have the flexibility to have a office running smoothly without the responsibility of an employer.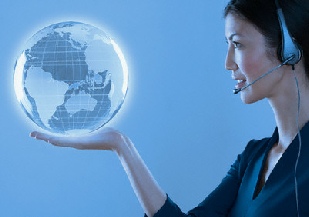 Most business owners don't have the time to reach out to the public about new offers, reach existing clients with newsletters, notes and reminders. Yours Truly Services uses a number of Emailing Campaign programs and can help you keep in touch with the public, existing customers and bring in new clientele.
A lot of businesses still use hard copy post outs that once caught the eye of a potential client, now, in most cases these pieces of paper have become a thing of the past, they are generally thrown in the trash without a read or a second thought which is a great thing for business owners because this cost outlay was expensive.
Keep your business in the mind of existing clients and ustomers, an email campaign to existing clientele is so much more than 'This is on sale, This is Us!' it's the way of keeping in the minds of people who you have dealt with, reminding them that you are still around and that their business is important to you.
Emails replaced the pamphlet and inboxes replaced mailboxes.
Introducing your business to prospective clients? Need to get the word out there about the services and products you offer? Emailing is one of the most productive and cost effective ways you can do this – to have your email and business details on a prospective customers computer system is already a foot in the door – even if they don't read it straight away it's the way of being around for future reference.
We are very experienced in assisting in content and writing of both email campaigns and newsletters.
Need help gathering email addresses to do these campaigns – have a look at the telemarketing service we offer!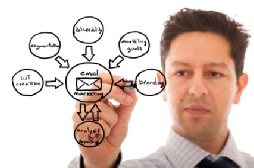 Personal Assistant - Diary Management
Do you need someone that can assist you with everyday preparations outside of the normal office running routine? People find themselves being snowed under with their own 'to do list' and aren't aware that there are people readily available to assist them -it's simply a matter of asking for it.
Do you need assistance in the following areas?
Research done into an insurance provider based on your needs
Looking for an item to purchase and don't have the time to find the best price
Organising travel and preparation of itineraries
Assistance in organising meetings
Someone to liaise with your staff and subcontractors while you are away
Internet research
IT assistance
Sourcing and outsourcing
Manage communication
Anything and Everything
Remind you of dates
Here at Yours Truly our team is efficient, self motivated, organised, solid IT knowledge, internet savvy and great communicators with fabulous organisation skills. We are calm under pressure and quick thinkers assisting you with all your needs. Extensive experience.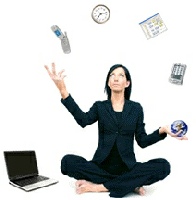 Whether it be memoirs or a to do list through to business meetings, interviews or discussions the easiest way for you is to record them in audio or video so that you can send the file to us and we return to you a typed document of the work.
The time it takes you to speak is far quicker than to type and your time is far more important to spend pressing away at those buttons. Let Yours Truly take this time off your hands and send the work for us.
The most important thing about Transcription is to ensure accuracy, deliver in a document that you can utilise with a quick turnover.
Have a file you would like to send to get Transcribed? Click the 'Submit File' button and simply upload your files. Once the files are uploaded you will be provided with a link which you need to email to us at annette@yourstrulyservices.com.au and click send.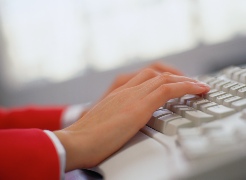 Yours Truly Services offer all sides of data entry and data base compilation, have all your information compiled into one format for easy use.
Compilation of forms
Compilation of multi databases
Research and building a database to suit your needs
Copy typing
Converting scanned pages to manipulative documents
Creation of a collection of data that can be accessed
Typing of written or scanned
Resumes
There is no need to have everything everywhere, Yours Truly Services can assist you and deliver a precise and easy to read database or document for you.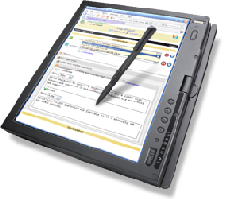 Yours Truly is able to assist you with the recording of financial transactions. Assist you in keeping your books in order.
Do you need help in:
Purchases
Sales
Receipts
Payments
Suppliers ledger
Customer ledger
General ledger
Payroll and BAS
PAYG Submitting
Here at Yours Truly we can bring your books to the Trial Balance stage in preparation for your account.